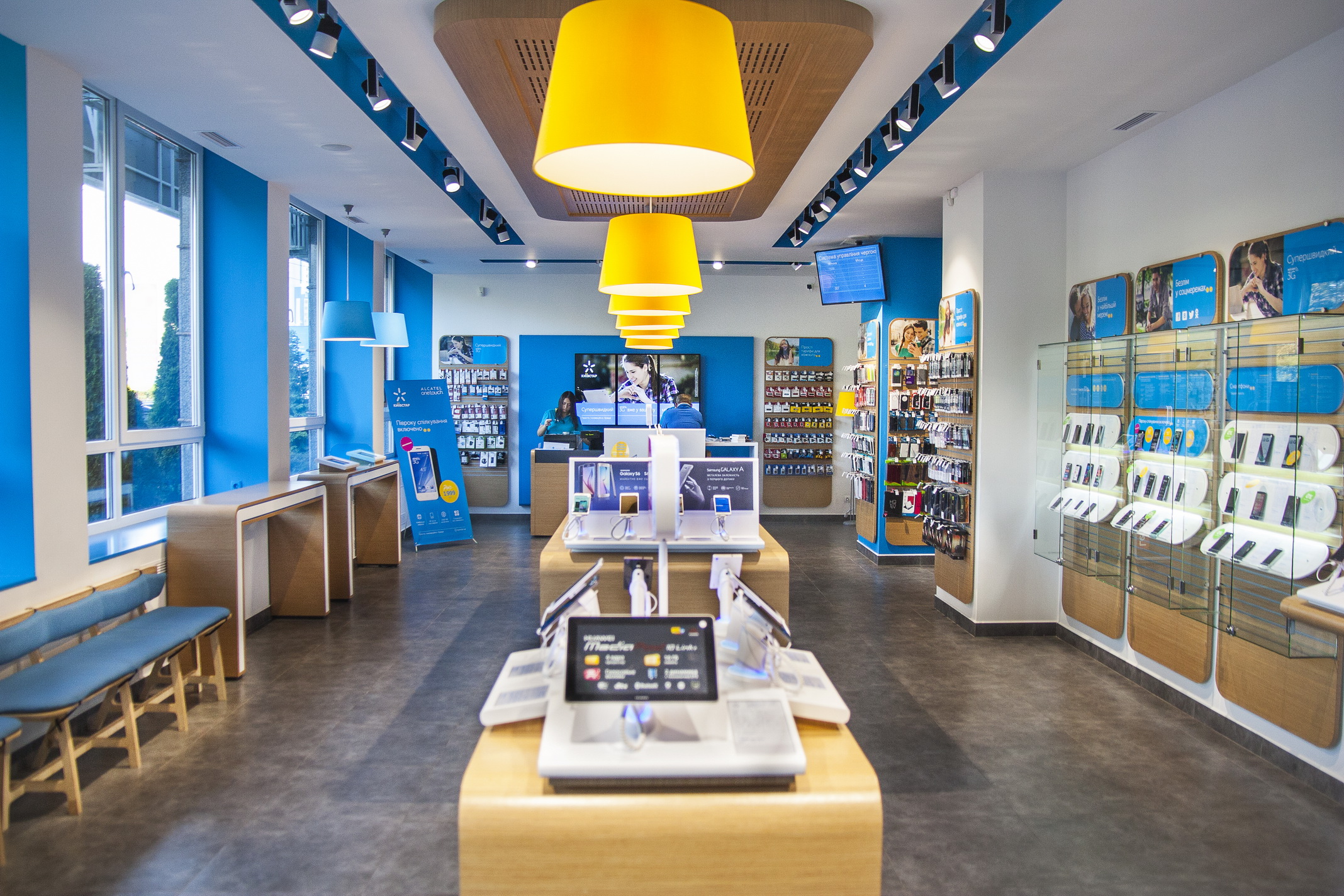 In collaboration with Saffron Brand consultants, we created a new store concept for one of the largest telecom companies in Ukraine. (2014-15)
Turning the stores from static and cold into dynamic and enjoyable spaces, we create an unique customer experience and improve every touch point. The new concept simplifies procedures and flows, rationalizes the layout, to enhance the proximity to users.
New furniture for new customer experience
Through a modular furniture system the concept can easily be implemented on different sites and scales.
The design makes all the products reachable and touchable.
We make details come true
Furniture is designed to express brand values, from design to construction .