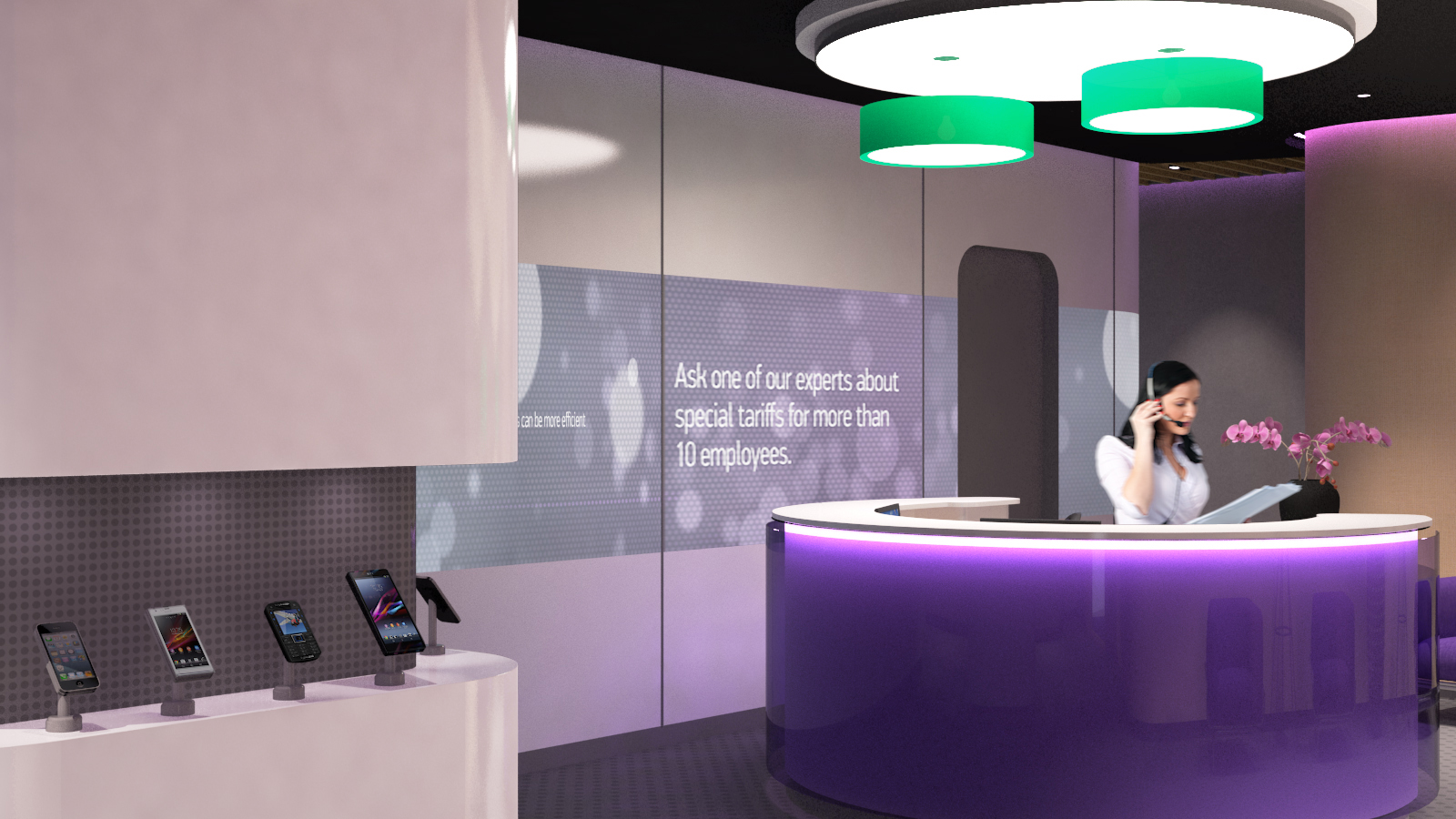 Mobile phone business center
Collaboration with Saffron Brand Consultants (2013-2014) in the design of a concept for a mobile phone operator´s business center in Russia.
M+P designed the future business lab for Megafon. is structured around a white corona element which has the ability to carry messages, and acts as a catalyst around which a series of personal meeting rooms are created.
The round shapes, tie back the whole design to the new brand.
Always design brand furniture and adapted displays for every brand. In this case, Megafon.
Understanding the existing place, you can design unique brand spaces.