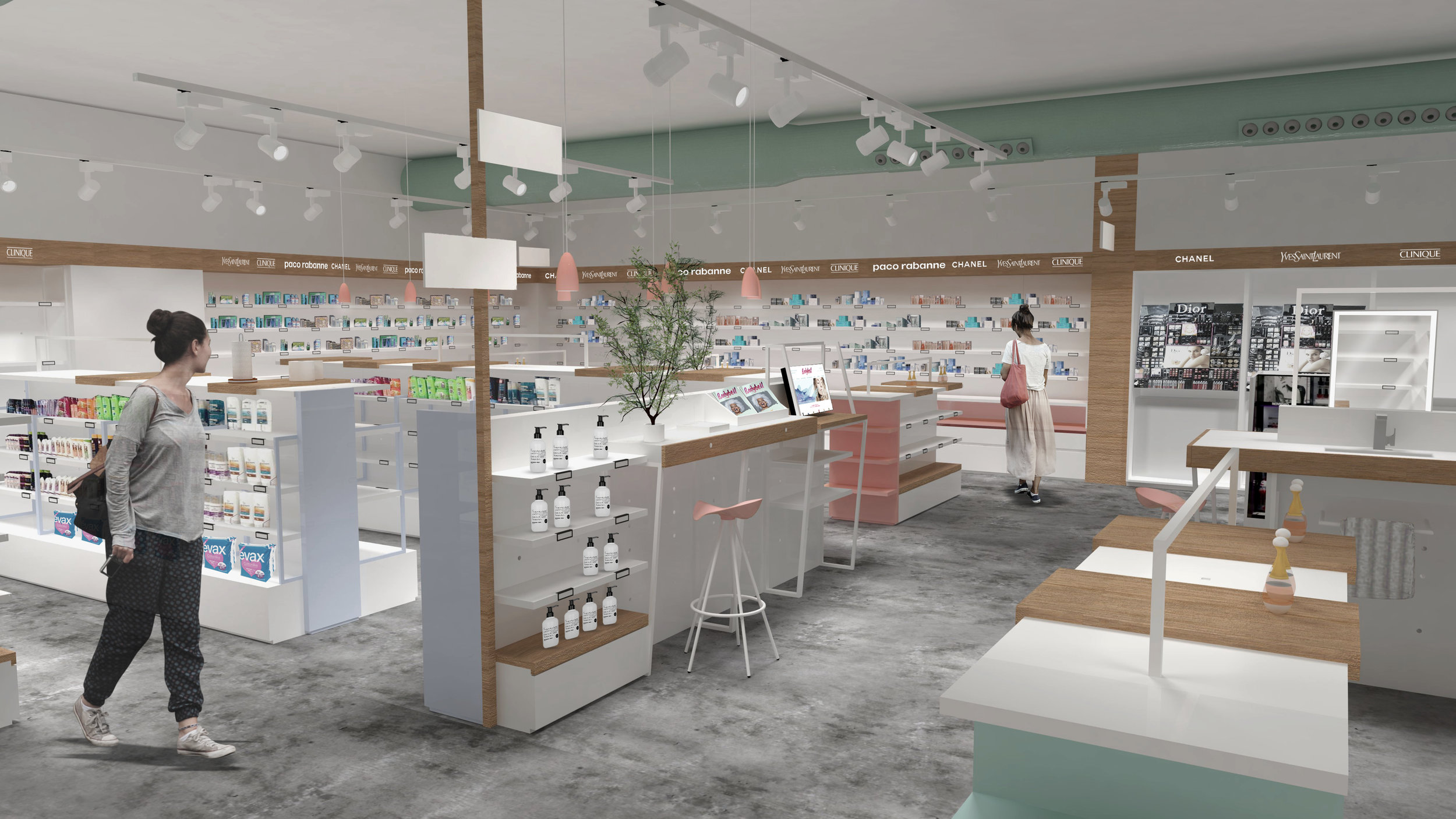 Saffron Brand consultants created in 2016 a new visual identity and guidelines for the Bodybell Group.
Based on their new identity M+P designed a disruptive retail concept, centered on creating a new layout that controlled the flows of people within the store, which had never been done in the world of beauty.
Controlling the flows, allowed for a greater flexibility of space which had to display expensive perfumes, together with toilet paper.
The central furniture defines a guided tour, where each area of beauty will have its support area: make up bar, digital area, skincare washbasin...
This is the core of the store.
Following the brand design, it is possible to build the future store.
We have built a prototype to test the new experience.