Saffron Brand consultants created in 2015 a new visual identity and guidelines for Bq.
But Bq was eager to create a "bq space" where technology could be taught, and bough.
M+P created a scenic space which could be transformed as needed into classrooms, or a presentation area if needed. The flexible space is at the center of the concept, and the perimeter of the space acts as a backdrop which allows for the changes to happen.
You can see the Saffon brand concept clicking here.
'If you can think of it, you can make it' is one of BQ's key brand messages. The main project idea revolves around the world of "makers".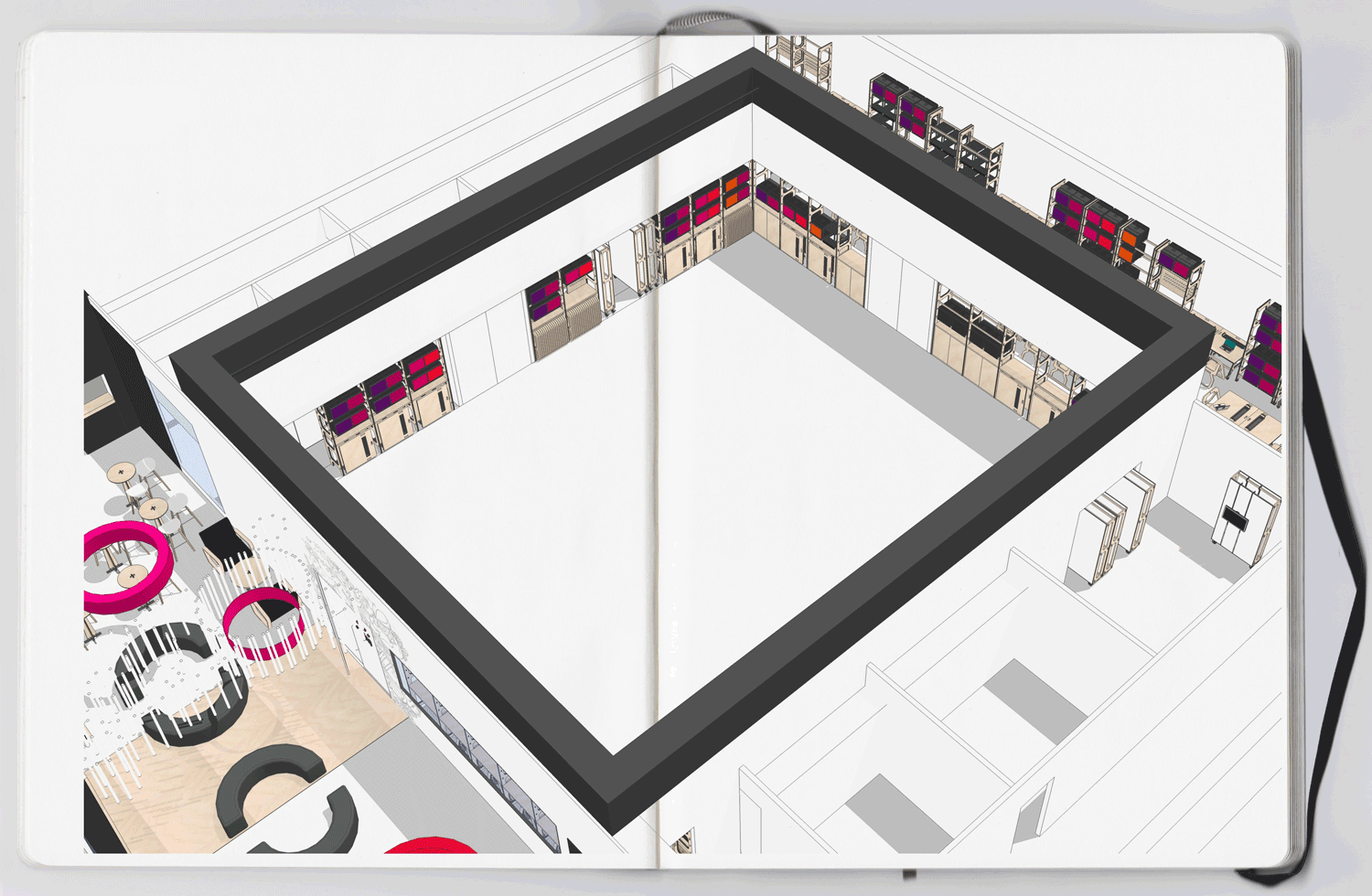 All furniture we designed is based on "maker" principles, and allows for the endless variations of the space.