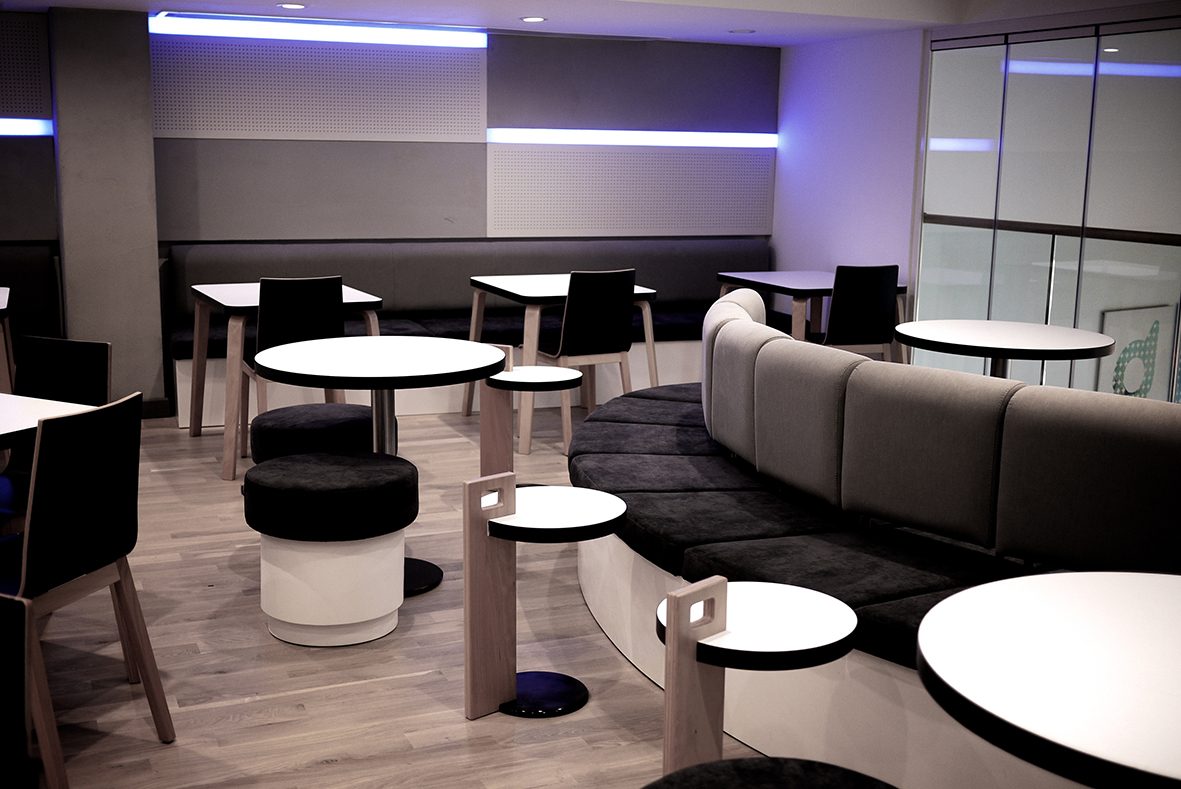 In summer 2012, Saffron Brand consultants created a new cafeteria brand for the ADC group in Istanbul .
Doqa, is conceived as a brand new, young and dynamic brand capable of competing with Starbucks in an intentional level, those are the premisses upon which the architectural concept was created by M+P.
A clean cafe, warm colors, but away from the dark wood of conventional coffee shops, able to be easily exported to all European and American markets without any changes in it's configuration, or anatomy.
We work hand by hand with local suppliers in order to see the designs built with the best quality.
Bespoke furniture to make the difference.